Assoc. prof. Michael Liverts has been awarded an ERC Starting Grant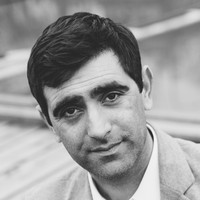 Published Jan 12, 2022
This year more than 4000 researchers applied for an ERC starting grant with a success rate of about 10 per cent. Among the 14 researchers in Sweden receiving the grant, five are active in physical and engineering sciences. Micheal Liverts is the only one at KTH to receive ERC Starting Grant this round.

The research project DYNPRESS (Towards materials at extremes: from intense dynamic compression to expansion) aims at developing robust, reliable and effective techniques for generation of extreme conditions. Positive TPa as well as negative MPa pressures in liquids will be produced with limited resources available in everyday research environment.

Michael will receive 1.5 million Euros during the next five years.